And the fun begins.......The second theme of Cameron and Devin's wedding at
Claxton Farm
was 80's night! All the guests participated and it was a total blast! I knew they were going to be a fun couple when we did their engagement and they told me about their idea, but I had no idea it would turn out this perfect!!! Everyone had their own attire, but the wristbands, fingerless lace gloves, and glow bracelets were provided as favors to all the guests. How appropriate! Cameron found the perfect 2nd dress straight from the 80's! Big bows and all! And of course Devin had to show off his new gold pants and his smooth dance moves. MC Hammer has no chance against Devin.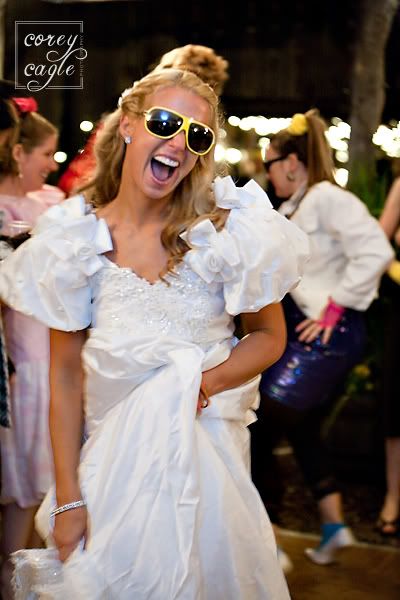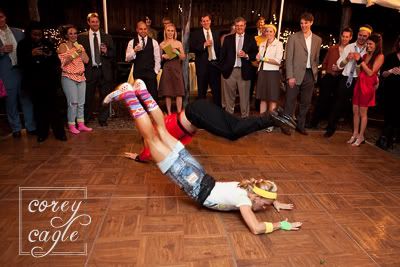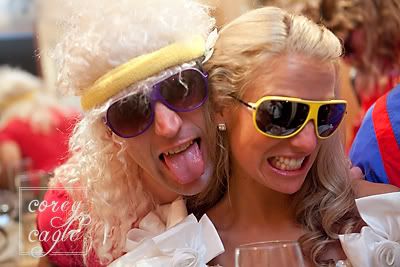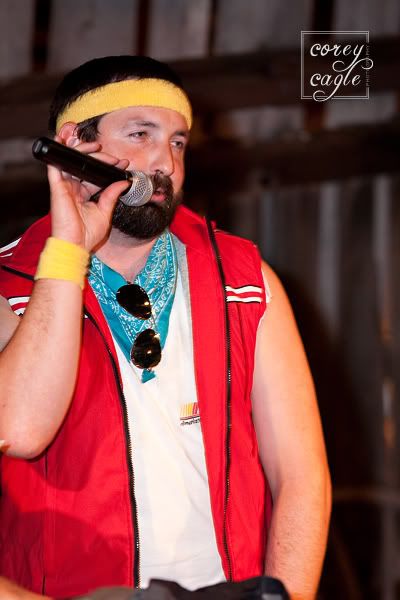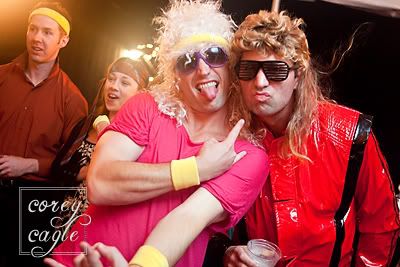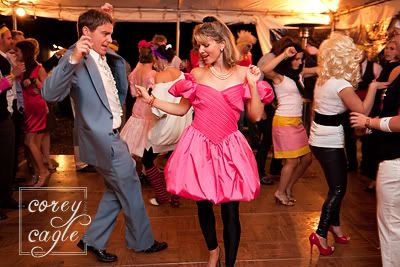 So I received the most wonderful piece of mail that just makes me love my job more and more. They wrote to me to let me know how much they loved their pictures. This is what it said..."I wanted to offer you our overwhelming admiration and thank you for the artistic work you did with your photography. From the day we 1st met you in the coffee shop for a consult, to the engagement shoot, to the fun shoot at the bike shop, to our wedding, you've been brilliant. Not only are you kind-hearted, fun and so easy to get along with, your work is one of a kind. I truly hope you can sit back and admire it as much as we have. Trying to find and narrow down pictures for an album has proven overly difficult and its all your fault. We would recommend you, and will to everyone!" I have to also let you know that Cameron is a most wonderful cookie baker. She has started a new company with her delicious treats called
Crumbs
. You should check them out. YUMMY!!!! 50% of all profits go to charity. You really need some of her cookies...