I missed blogging a wonderful wedding with one of my favorite couples in December and just realized it. So, I had to share! Jenny and Scott were married at Bayleaf Baptist Church in Raleigh, NC. The drive there was quite scary since it was 7 hours through the snow covered roads. Luckily I caught up with a salt truck going over the mountains so it was smooth sailing till he got off the highway. But we arrived safely and the next morning the roads were clear! Yay! Back at the house there was 15" of snow. A perfect day for a wedding! Here are some of my favorites.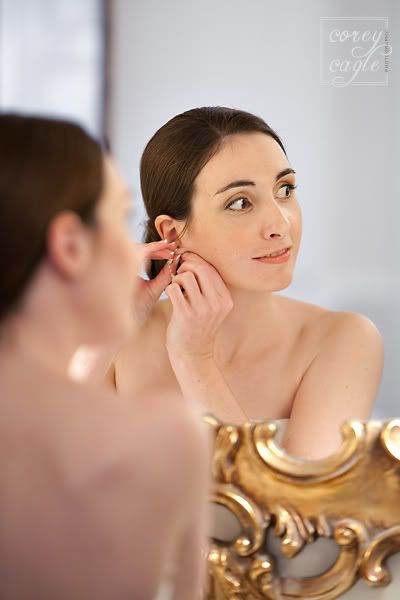 After Dad seeing her for the first time in her dress. I love smiles!
I love the use of the gift tags for place cards! So cute!