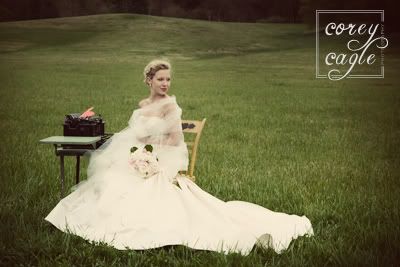 I just love being able to step outside of the norm and have some fun with a portrait session! Lindsay let me do just that. For her bridal session I brought in the expertise of Maura and Tara from
The Darling Bee
and the fabulous cakes by
Tiffany's Baking Co
. We started in the studio for a few traditional images that were timeless and beautiful, focusing on Lindsay and her Kenneth Pool dress and veil. They wanted an image similar to her grandmother's wedding portrait. From there, we went to play in the apple orchard! The blooms were just perfect! There was a storm the night before and I just knew the blooms would be gone, but there they were, just waiting for us.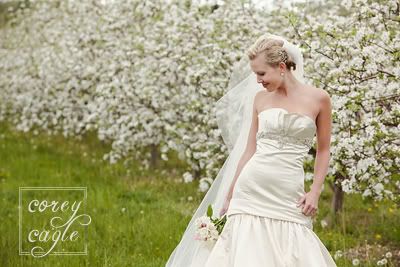 It started to rain a little so we took off to the next location,
Biltmore Estate
. It was the perfect backdrop for the next staging. The open fields for the vintage picnic were beautiful. Sometimes the weather is just working against you so you have to find a way to make it happen. The wind was so strong at this point so we wrapped the veil around Lindsay and as you can see from the top image, it worked in our favor! She is absolutely stunning!!!!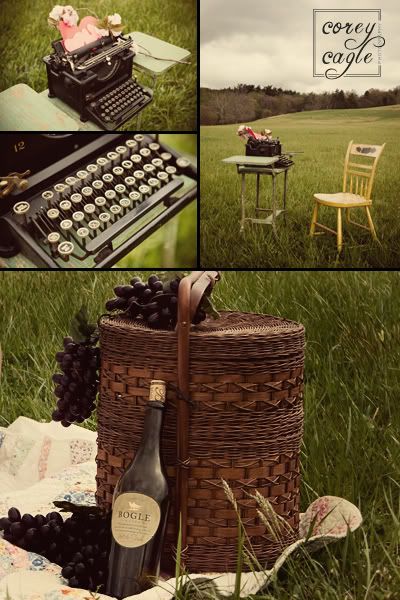 Next area was the conservatory at
Biltmore
with the tulip festival. A perfect spot!
As the rain started again, we went looking for cover because we had the sweet part left.
Tiffany
made the cutest miniature wedding cakes for the shoot. I wanted to bring Lindsay's love of cake decorating and baking into her session to personalize it. She is very talented herself!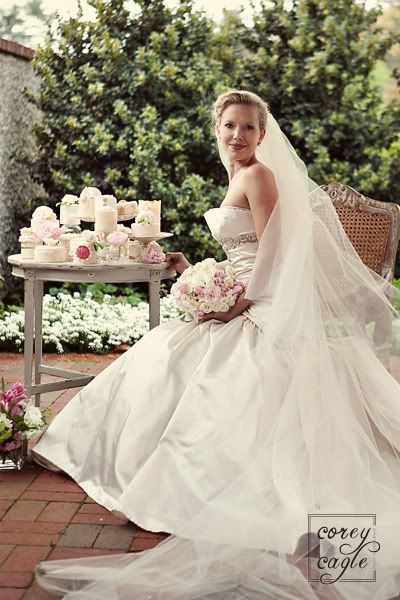 Thank you Lindsay for a most wonderful day and to Jana (her mom) for all your help. I am so glad you were there!
Hugs! Corey